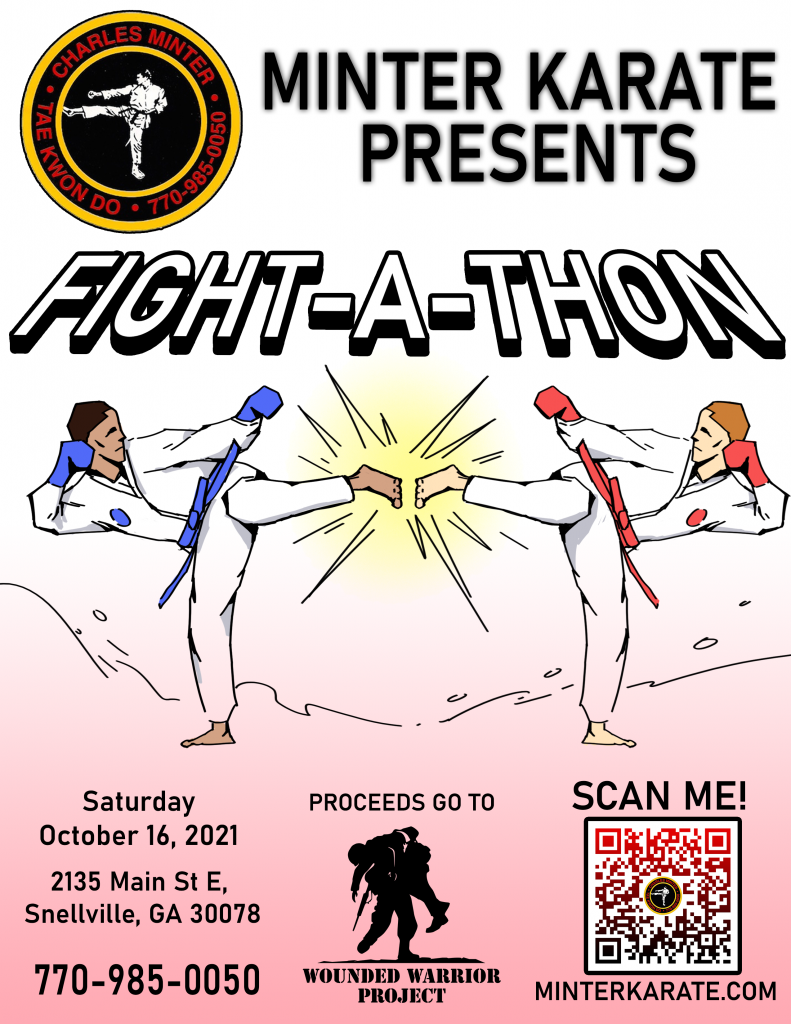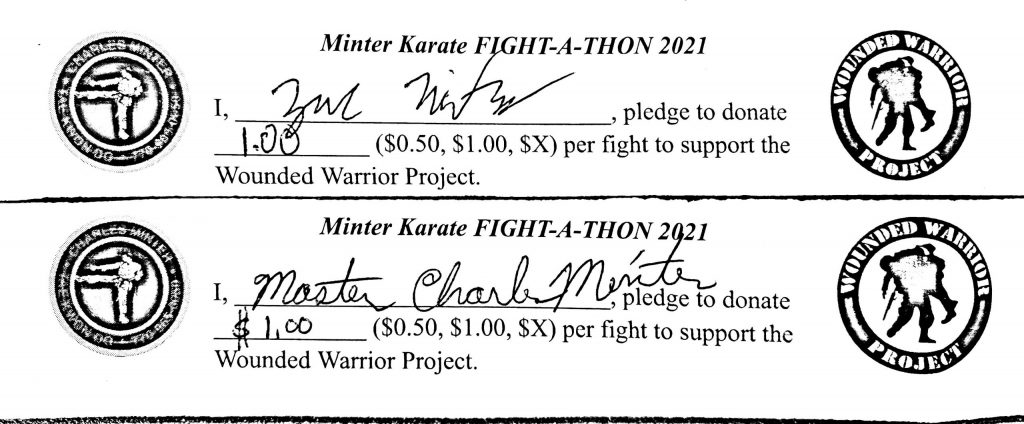 DATE: October 16th, 2021 – 9:30 AM 
ADDRESS: 2135 Main St E, Unit 150, Snellville, GA 30078, United States
What is a FIGHT-A-THON?
A Fight-A-Thon is a 24-hour charity event where participants fight to raise money. The event is conducted with 2-minute sparring rounds followed by a 1-minute rest and re-partner break. The event will take place from 9:30 AM Saturday, Oct 16, 2021, and end at 9:30 AM the following Sunday morning.
What type of fighting can I do?
Contact Sparring – Light touch 
No Contact Sparring – No contact between two fighters.
Foam Sword Fighting – Light contact between two foam sword fighters.
Do I have to stay the whole time?
No. You are welcome to stay and fight as long as you want. You can even go home and then come back – we will be there!
Who can participate?
The event is open to anyone! Friends and family of Minter Karate are welcome to participate as long as a pledge for a donation is made to the Wounded Warrior Project. We ask that a minimum of $20 is considered for each person's participation, but any amount is appreciated.
How long is the event?
24 Hours. 9:30 AM Saturday, Oct 16 to 9:30 AM Sunday, Oct 17.
Is there child supervision?
No. Please have guardian supervision during the duration of your participation in the charity event.
What is the mask policy?
All participants are encouraged to wear masks. We comply with Georgia Guidelines for Business. Participants have the choice of Foam Sword Fighting and No Contact Sparring.
Frequently Asked Questions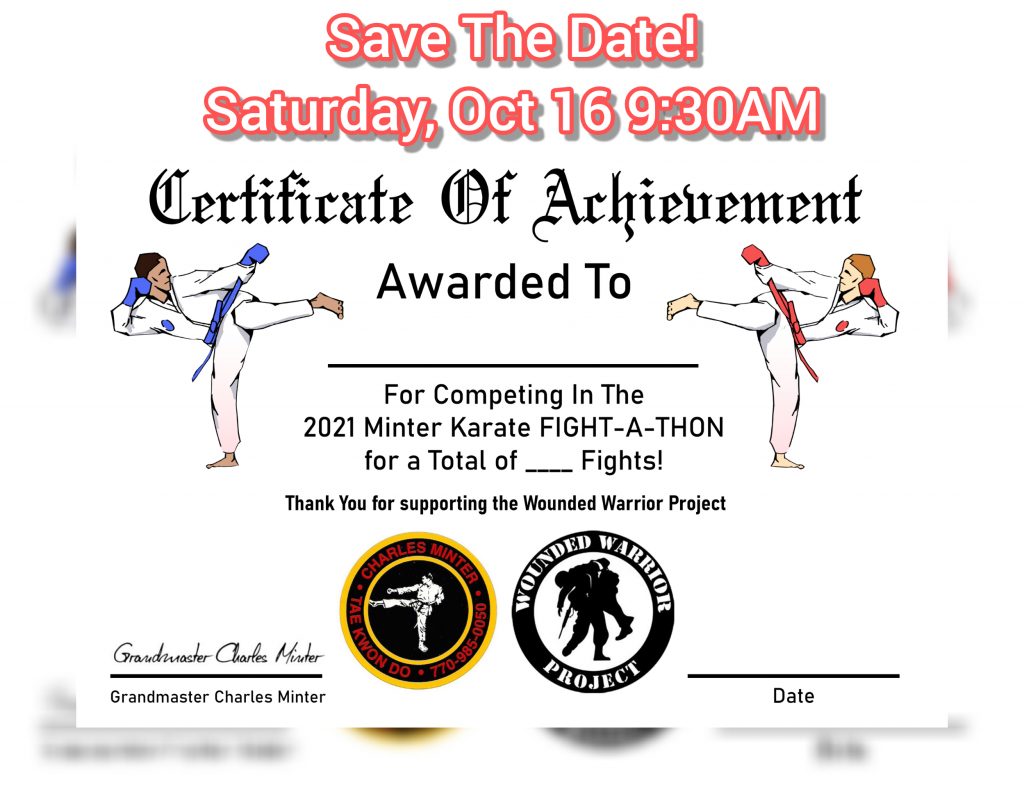 Certificate Of Achievement
All participants will receive this Certificate Of Achievement to commemorate the 2021 Minter Karate FIGHT-A-THON! Whenever the fighter throws in the towel, the final total of fights will be counted and recorded on the certificate. Who will do the most fights?